"We must free ourselves from the tendency to see cities as their buildings, and remember that the real city is of flesh, not concrete"
–Edward Glasser 
The Safety and Maintenance Ambassador Program is the flagship program of the Downtown Oakland and Lake Merritt-Uptown Community Benefit Districts. Our program consists of 30 full-time, highly visible Ambassadors that circulate throughout our downtown elevating the visitor experience by devoting extraordinary care to our public rights of way and providing the following services.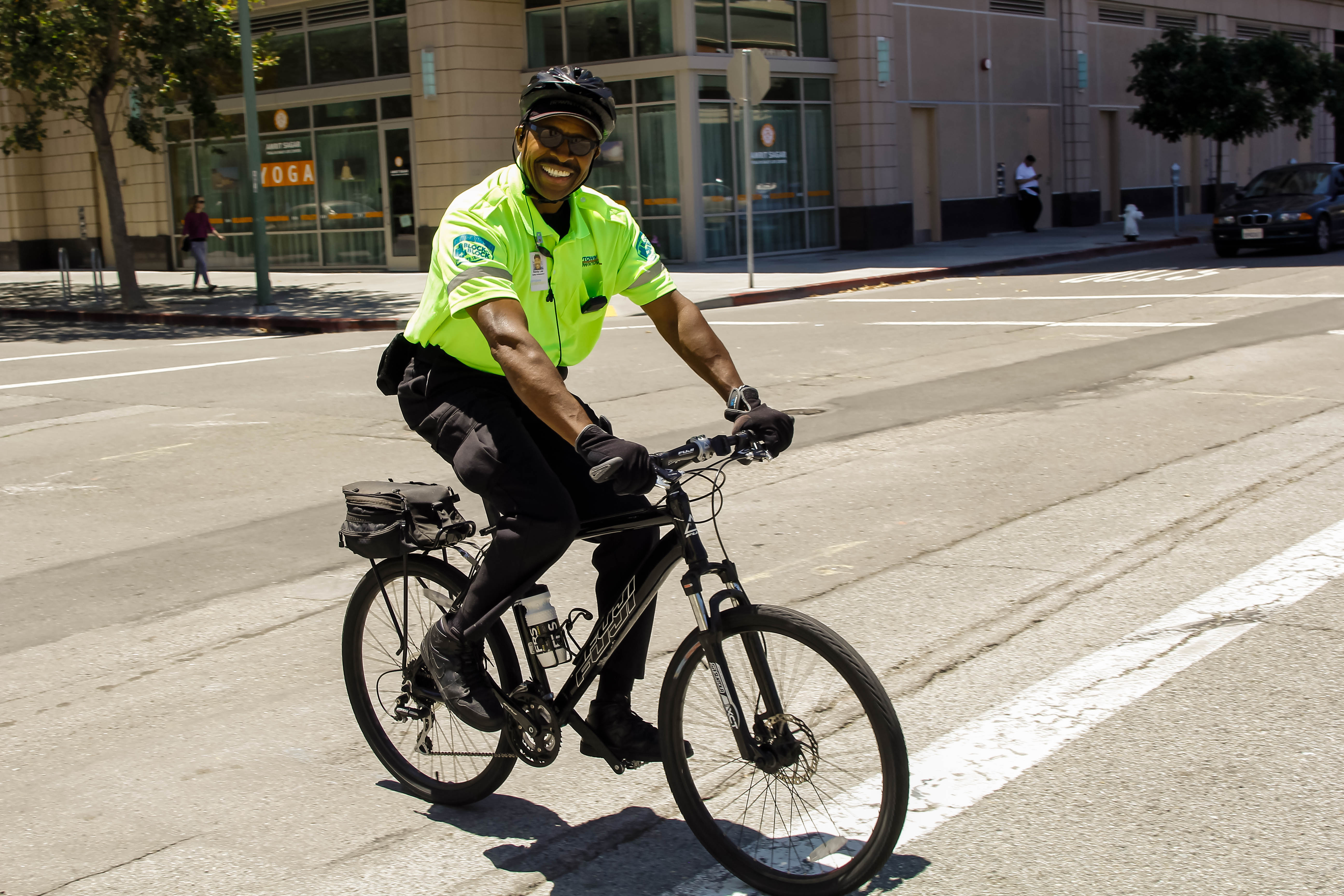 A reassuring presence in the public rights of way and reinforce positive perceptions of the neighborhood
Safety escorts to and from transit and parking lots for tenants, residents, and visitors alike
Proactively address low-level quality of life crimes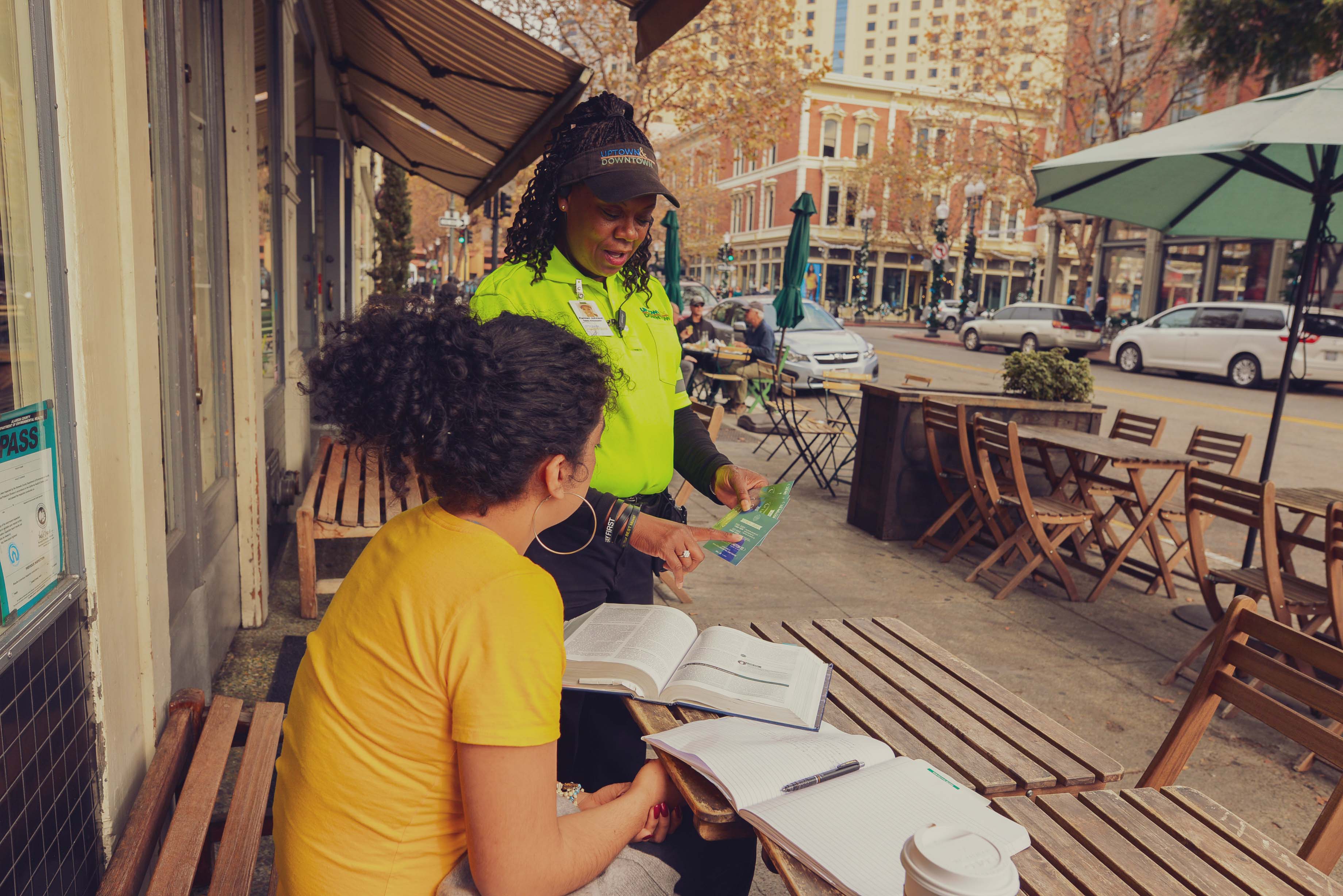 A high level of pedestrian engagement to greet the public, offer assistance, and provide directions
Offer recommendations on places to eat and things to see and do in the area
Identify customer service opportunities, such as carrying packages, auto or pedestrian assistance, and umbrella escorts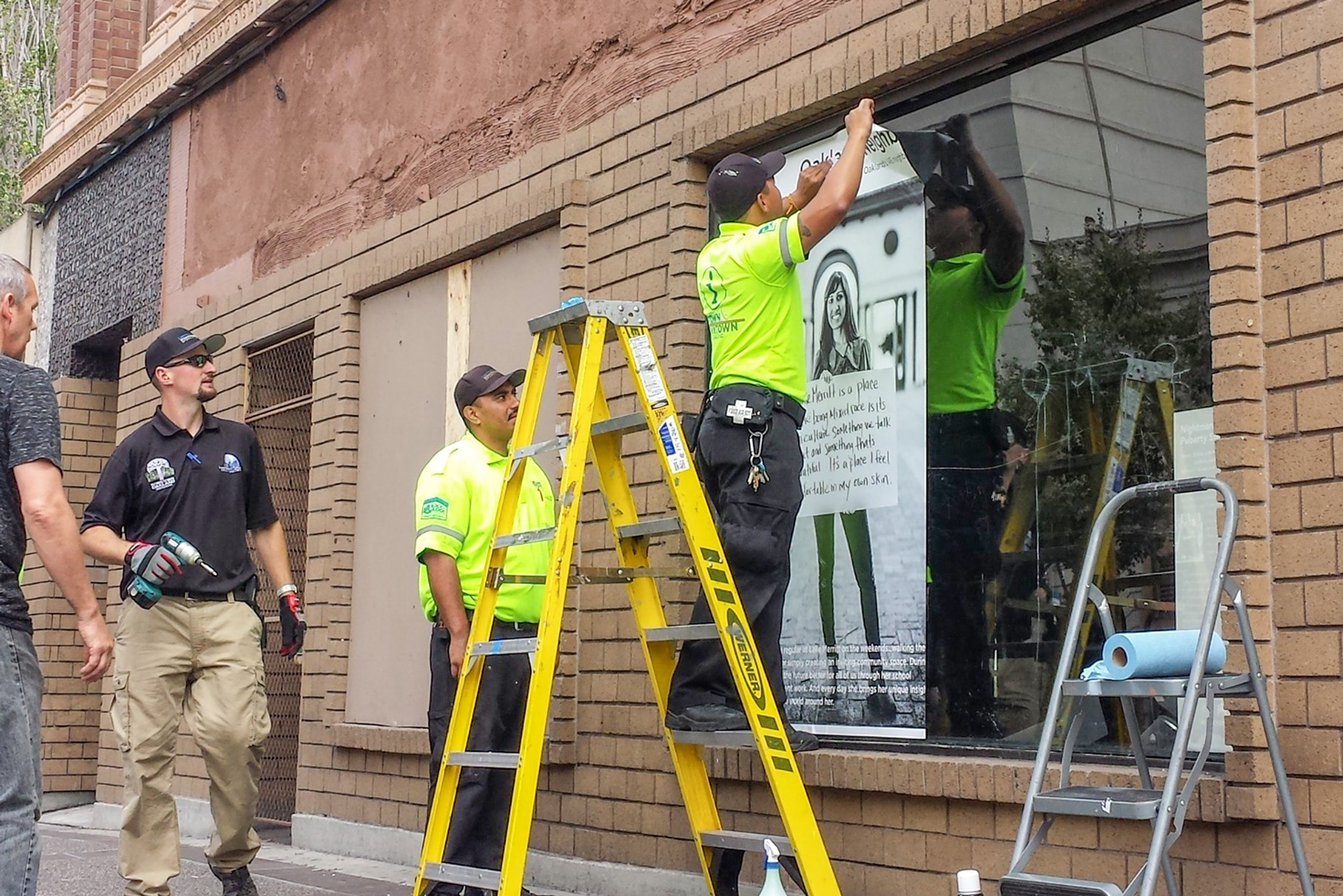 Cleaning patrol services circulate through assigned zones with all necessary tools to remove litter, graffiti tags, cigarette butts, and weeds
Report public infrastructure in disrepair to the City of Oakland when necessary
Carry out an assortment of projects to improve the long-term appearance of the district including; power washing, painting, and maintenance of public fixtures
When enjoying downtown Oakland, be sure to look for our brightly colored, uniformed Ambassador – they are here to help!
Safety, hospitality, and maintenance requests
Buddy Escorts
Report a Crime
Pressure Washing
Maintenance Requests
---
If you are a property owner in the district who would like graffiti removed from your building, please click here to download, read, and complete our permission form. Once completed please email the signed form to the Operations Manager at joe@downtownoakland.org
At the Uptown/Downtown Community Benefit Districts we're working to make downtown attractive and vibrant because we believe that an economically strong, vibrant, clean and safe downtown is essential for the health of the entire city.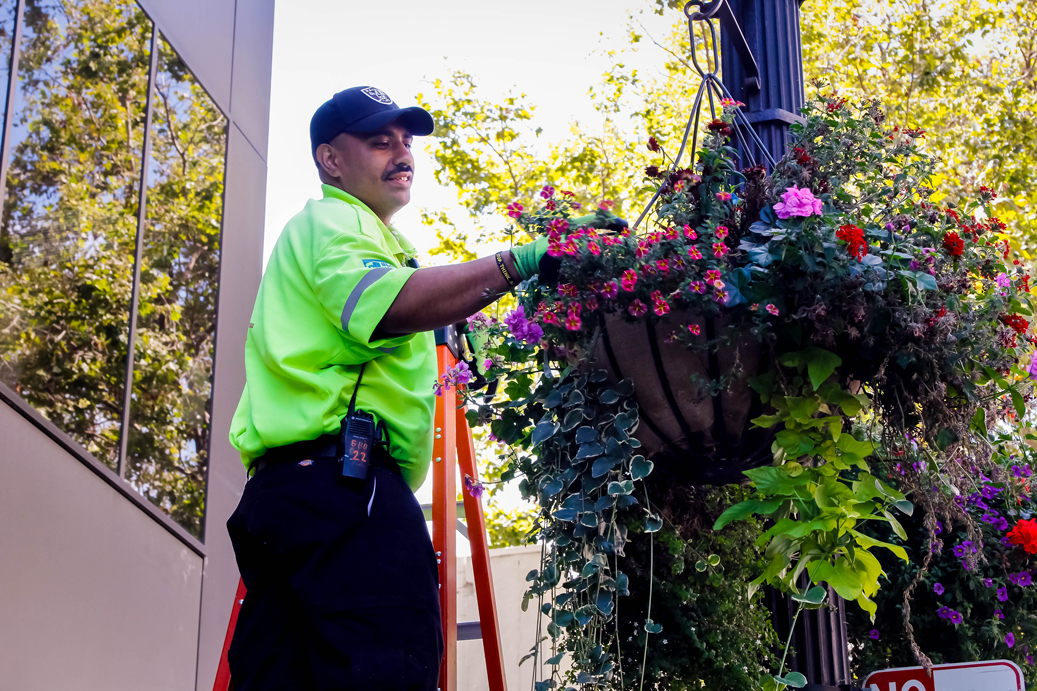 Hanging Plant Baskets
The hanging plant baskets that adorn the historic light poles of downtown Oakland from April to November add vibrancy and a splash of color to our cityscape
Median Landscaping and Street Level Planters
A beautifully planted and maintained median or planter enhances the natural beauty of our urban landscape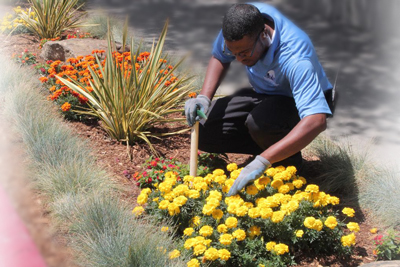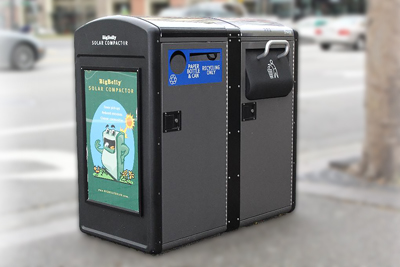 Big Belly Solar Trash Compactors
'Big Bellys' hold more trash than a normal garbage can and offer a recycling option, helping us keep litter off the streets and out of the storm drains The districts have a total of 25 Big Belly Solar Trash Compactors that contribute to the cleanliness of our downtown
Utility Box Art Wraps
Partnering with local artists, the districts have installed several art wraps on utility boxes throughout the districts. These art wraps deter graffiti, saving time and resources, and beautify the area with locally inspired art enhancing the already unique streetscape of Uptown & Downtown Oakland.